Self-Defense Training for Female Students

Are you worried about your high school student going off to college?

Pittsburgh Combat Club is proud to offer
strong+safe
SELF-DEFENSE classes in Pittsburgh FOR FEMALE STUDENTS
(11th & 12th grades)
ATTENTION: High School Administrators

Did you know that 1 in 4 women will be assaulted during her lifetime? And that—even more alarming—the highest at-risk group is teenagers?
The Pittsburgh Combat Club believes everyone has a right protect themselves— especially young women—and we know that just one self-defense training workshop can significantly increase a woman's chances of staying safe in a dangerous situation.
To help empower the young women in our community, we are offering complimentary STRONG+SAFE self-defense classes to high schools in the South Hills of Pittsburgh courtesy of The Musuneggi Financial Group.
STRONG+SAFE is a 3-hour workshop that uses simple, effective and proven techniques to help increase female students' self-defense, awareness, and survival skills. Four key training areas are covered: safety & awareness; defense & striking; holds & grabs; and scenario training. Additionally, each workshop covers the legalities of self-defense.
No prior training is necessary. Ideal class size is 10 students; we are willing to offer additional workshops if more students are interested.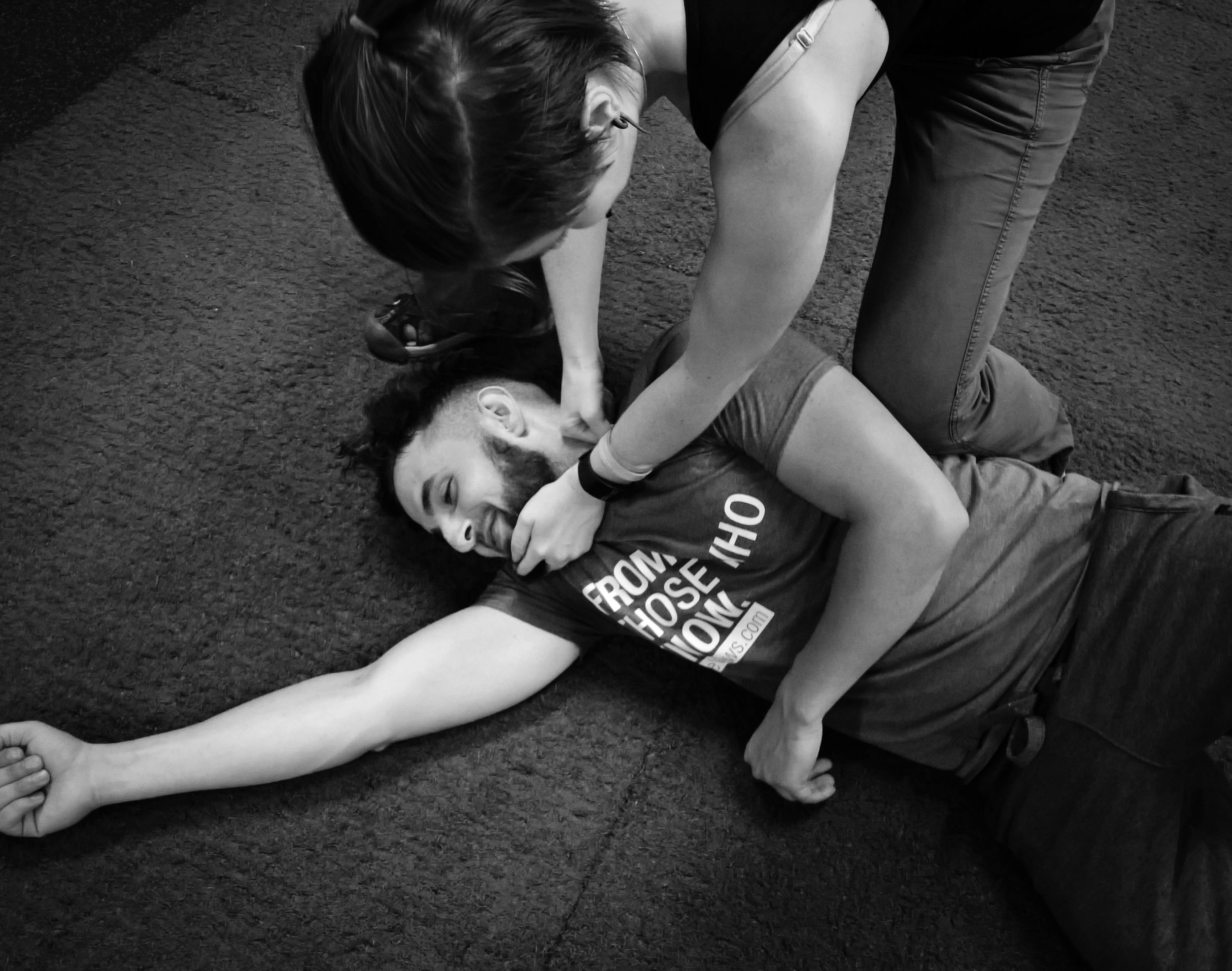 increased understanding of violence so that students can recognize conflict and know how to avoid it

better communication ability in order to calm a potential conflict

development of focused, natural self-defense skills to protect oneself and get to safety

controlled, methodical teaching environment to keep learning fun and safe
Please submit the form below or call David at the Pittsburgh Combat Club at 412-532-9415 to inquire about starting a program for your school.